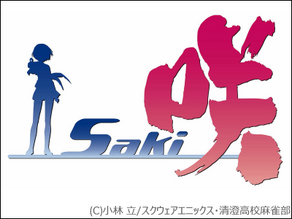 Saki Picture Drama accompanies the
anime
as DVD specials. The series uses pictures with voices and sound effects to tell each individual story. Each story lasts around eight minutes.
Genres: drama, comedy, romance
Themes: mahjong, school life, bishoujo, fanservice, yuri, supernatural, moe, camp (style), slice of life
Demographics: seinen
Plot
Saki Picture Drama recounts stories that take place before, during, and after the anime.
Episodes
Episode 1 - Episode 2 - Episode 3 - Episode 4 - Episode 5 - Episode 6 - Episode 7